Blanco y Negro
These were once the #1 selling rolling paper in the world.
Handmade in Alcoy, on the Southern coast of Spain,
they even outsold their cross-town rivals, Bambu.
Never heard of 'em?
That's probably due to the fact that world demand far exceeds America's.
From the artisan shop of J. LaPorta Valor, they came in square, or long pack, both 1¼ size.
The pic below also shows an earlier single-wide design with a lone cut corner, on the gummed edge.
Your guess is as good as mine.
These medium weight flax/rice, smooth burning papers are quite tasty,
and still easy to find. Smoke 'Em If Ya Got 'Em!
1.0 Early version- 71x44mm. 1¼ square pack- 79x46mm. 1¼ long pack- 79x45mm.
Square pack watermark.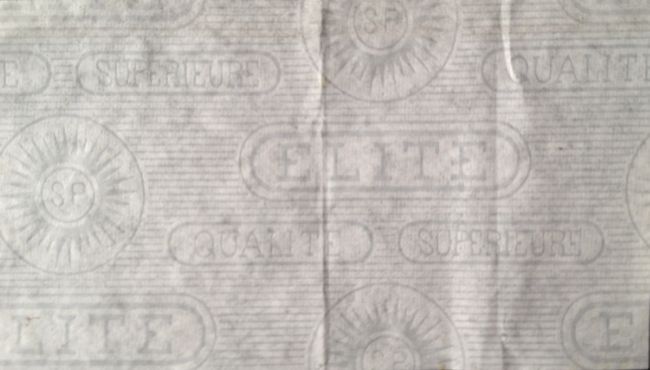 Long pack watermark. (Translation: Anvil)